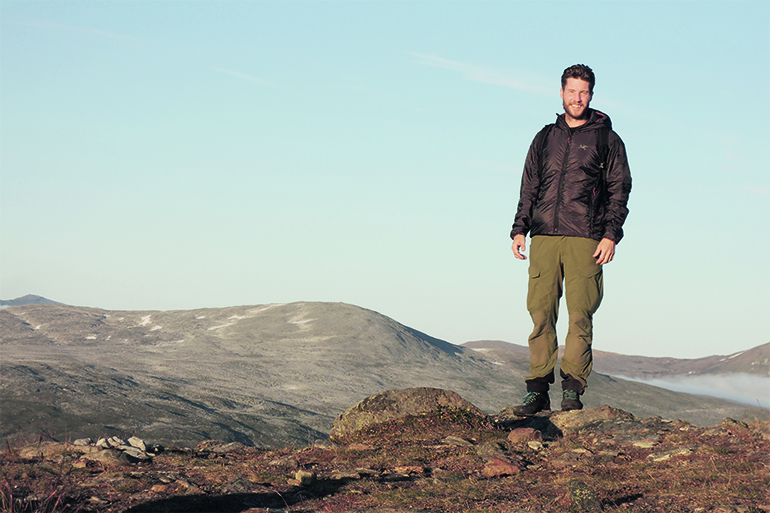 Magnus Olsson – on the safe side
Safety has always come first for Magnus Olsson. A former fire fighter, he joined AGA as a Safety Engineer in 2012, having completed his studies in Societal Risk Management. Magnus says he was keen to put his experience into practice in an environment where he could make a real difference.
 You work as a Safety Engineer. What does that mean?
As a Safety Engineer, I deliver AGA's safety and risk services to the Swedish customer base, across industries ranging from steel to manufacturing, pulp and paper, chemical and process, food, pharmaceutical and healthcare. My work includes the analysis and assessment of risks linked to gas and pressurised devices in accordance with applicable legislation and regulations. This results in a written report that provides suggestions for improvements and safety measures and is used by the customer for internal decisions, policies, safety reports, operational plans and to apply for permits, such as explosion protection documents, ATEX-classification plans, blueprints and construction completions.
How do you identify the customers who need help?
I work closely with AGA's sales reps and project managers, who typically pick up on a need for safety improvements during customer visits. They then get me involved in helping the customers understand and find solutions to their problems.
How did you end up in this role?
Looking back on my working life, most of what I have done has been about safety in one way or another. I spent a year with the Swedish peacekeeping force in Kosovo in the early 2000s before becoming a fire fighter. In that job I had a lot of free time on my hands, so I completed a degree in Mechanical Engineering, followed by a Masters in Societal Risk Management, before deciding to put my knowledge into practice in the private sector.
What does safety mean to a company like AGA, and how can AGA make a difference in this field?
AGA and Linde are both strongly committed to safety. Everything they do, from manufacturing to construction, installation and service delivery, is characterised by a safety approach in which risk analysis forms an integral part. However, AGA can only ensure safety to the point of delivery and, once the customers take over, it is up to them to operate the equipment in a safe way. This is where I come in: making our customers aware of the risks in their operations and enabling them to work in the safest way possible.
Magnus Olsson on Safety:
"Working as a fire fighter, I saw the effects of gas-explosions and CO2 poisoning, when people go from being alive one minute to being dead the next. When you've seen the worst-case scenario, I think it gives you a different perspective – it creates the motivation to teach people how to prevent these things from happening."
You go on site with customers to help improve their safety. What's your main challenge when you're there?
I try to put customers in control of their risks. If they know what risk areas they have and how to deal with them, the risks become managed risks. Some of our customers have gas systems from the 70s and some of them don't have any documentation, let alone maintenance records. When I go in, I ask three questions: "what do we have here?" "what are the risks?" and "what do we need to do to address those risks?". If I can help the customer answer those questions and prioritise the actions they need to take, we've already come a long way.
How do you help customers develop a safety mindset?
Efficient operations are an important aspect of safety, which is why I always try to ensure long-term safety and efficiency through continuous improvement activities. I advise customers to put processes in place to make sure that these activities become part of their day-to-day work. These are the customers who are going to be well equipped for the future, because, even if members of staff leave and others replace them, their safety procedures will be ingrained in the company mindset.
What makes you feel motivated in your work?
I'm motivated by the knowledge that I get to contribute directly to how AGA's customers handle risks. Also knowing that my experience is what forms the basis for the new ways of working that are implemented.
By: Isabelle Kliger
Foto: Private