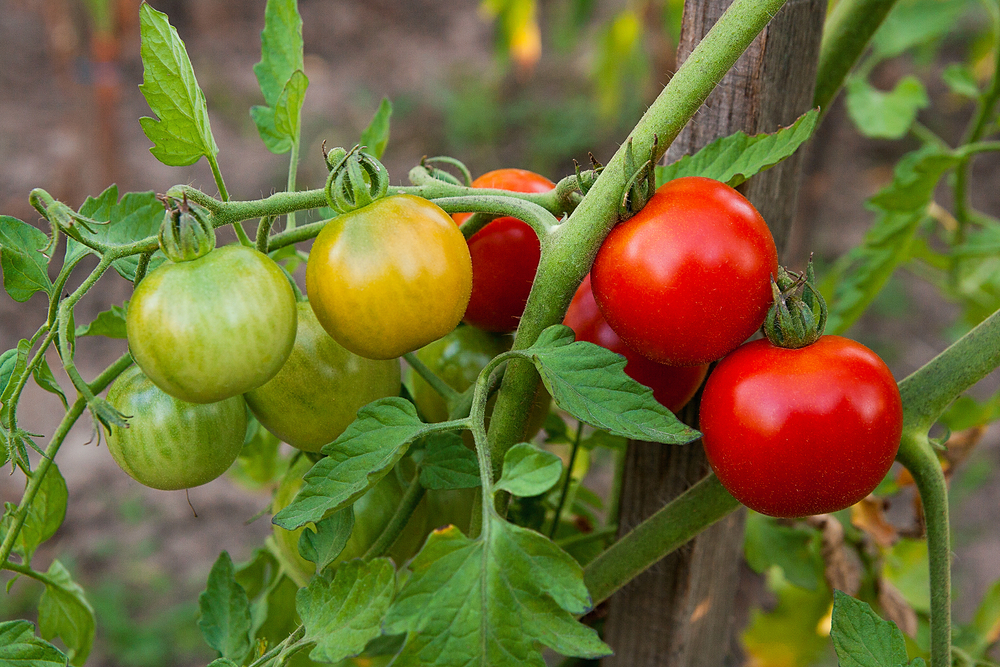 Bigger, better and tastier tomatoes with CO2
We have all got used to hearing about CO2 as the great villain in the climate change debate, but it turns out the greenhouse gas can also be used to help nature do its work. How, you ask? In greenhouses, of course.
When CO2 gas is pumped into a greenhouse used to grow tomatoes, cucumbers or lettuce, it boosts photosynthesis, resulting in stronger, healthier plants and increased yields. Whereas normal air has a carbon dioxide concentration of around 400 ppm, most plants fare better in environments with carbon dioxide concentrations of between 600 and 1,000 ppm. When carbon dioxide is added to greenhouse air, it can help increase yields of tomato, cucumber and lettuce by as much as 25-30 per cent. Moreover, carbon dioxide fertilisation also produces earlier harvests and improves the ability of plants to resist disease and pests.
Crop record despite less sunshine
One tomato grower that has decided to put the technology to the test is Viken Tomater, based in southern Sweden. The company employs eight people and has an annual yield of some 260 tonnes of tomatoes. In 2017, Viken Tomater purchased a CO2-fertilisation solution, which consists of a carbon dioxide tank that pumps some 1,200 ppm of CO2 into the greenhouse.
"I had heard about solutions like this, but the numbers seemed too good to be true," says Mats Olofsson in Viken Tomater. "However, with competition getting tougher, I decided to give it a go. It turns out the information I'd been given was spot on."
Viken Tomater saw its yield increase by ten per cent. This was despite 2017 being one of the worst sunshine years on record in Sweden – a factor that would normally have made the yield smaller. Furthermore, Olofsson admits the 2017 crop was better than ever.
"The plants were stronger, so we had bigger, plumper, sweeter tomatoes. The customers even commented on how delicious they were," he says.
The cold ruin the flavour
The average tomato takes approximately eight weeks to grow, from the time it is planted until it can be picked. The tomato season runs from mid-March until the end of October, during which time a grower like Viken Tomater will pick tomatoes every week. The challenge for a tomato grower is to produce as many tomatoes as possible per square metre, without compromising on quality. Viken Tomater uses artificial fertilisers but no pesticides. Meanwhile, fertiliser water is re-circulated back into the greenhouse and energy efficiency is maximised. As the greenhouse is a closed system, no by-products are released into the environment.
Olofsson defines a good-quality tomato as one that is plump and firm and, most importantly, tastes good.
"A tomato should be picked when it's already ripe and eaten within a week. To maintain its sweetness, it should never be kept in the cold. The one thing that ruins the flavour of tomatoes is transporting or storing them in a refrigerator," he explains.
Viken Tomater grows about 100 different varieties of tomato but there are several thousand different types of tomatoes in the world. Viken also grows yellow tomatoes, which Olofsson says are only really different to red tomatoes because of the substance that gives them their colour.
"We started growing yellow tomatoes because our son has an allergy to red food, but it turns out he has no problem at all when he eats yellow tomatoes," he says.
Viken Tomater, and Olofsson, has high hopes for 2018.
"Everything depends on the weather gods," he says. "If this year turns out to be sunny, I'm confident our harvest will be even better than 2017."

Recipe tomato sauce (base sauce)

Ingredients:
1 onion, finely chopped
1 carrot, finely diced
2 cloves of garlic, finely chopped
2 fresh bay leaves, finely chopped
3 tbsp. of olive oil
1/2 dl of white wine
5 twigs of thyme
2 twigs of rosemary
600 g of Viken tomatoes
Salt and black pepper
Do as follows:
Heat up a pan. Lightly fry the onion, carrot, garlic and bay leaves without colouring for around 30 minutes, until they soften and sweeten. Then add the wine, thyme, rosemary and tomatoes and oven bake at 180 °C for one to two hours, depending on the volume of liquid in the tomatoes. Blend in a food processor and season with salt and black pepper.
Source: vikentomater.se (chef Paul Svensson)
Text: Isabelle Kliger
Foto: Shutterstock