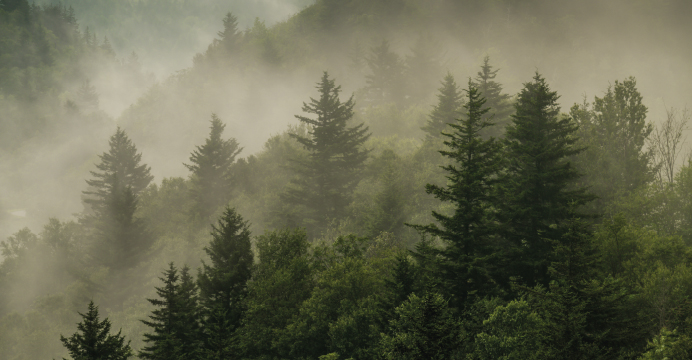 Bright future for the Nordic Pulp & Paper industry
As newspaper sales continue to plummet and more and more companies around the world introduce paperless offices, the Pulp & Paper industry has not had much to celebrate lately. However, after a few tough years, all the signs seem to point to a sector that is once again on the up. There is a bright future for the Nordic Pulp & Paper industry
"While some segments, such as print media and office supplies, are declining, others are very much in a state of growth," explains Hannu Leino an Application Specialist within the Pulp & Paper (P&P) division at Linde in Stockholm.  "Rumours of the paper industry's demise have been largely exaggerated – the industry was never dead, it was just in transition," agrees his colleague Jonas Thelaus.
Booming segment
So what exactly are these booming segments? One is the packaging industry, which is continuing to grow on a year-on-year basis. "This growth is being fuelled by our internet use," says Leino. "Every time you buy something online, it gets delivered in a cardboard box." Another flourishing segment is tissue. In the U.S. the average per capita consumption of these products, which include toilet tissue, nappies and feminine hygiene products, is up to 30 kg per annum, while in Europe it is slightly lower. In China, the equivalent number is only three to four kg. "The hygiene products we take for granted in the west are starting to reach the developing world, and the potential for growth there is huge," admits Thelaus.
The improving state of the market is already reflected by the rate of investment. In Sweden, leading global hygiene company SCA is investing more than EUR 800 million in its Östrand pulp mill. This will enable Östrand to double its production capacity from 430,000 tonnes to 900,000 tonnes, making it one of the world's largest production line for bleached softwood kraft pulp – a material that is in high demand on the fast-growing tissue market.
Meanwhile, Finnish Metsä Fibre has announced its decision to build a bioproduct mill in Äänekoski, Finland. The new mill, which represents the largest ever investment in the Finnish forest industry, will produce some 1.3 million tonnes of pulp per annum, along with bioproducts such as electricity, tall oil and turpentine.
Read more about the oxygen plant at the Mets Fibre bioproduct mill in Äänekoski.
A green industry
"P&P is a green industry these days!" exclaims Leino. "In fact, most pulp mills generate so much power as a bi-product that they have become completely self sustaining. Moreover, many of them, like Äänekoski, may also produce an excess that can be sold as biofuel." Another company that is looking to focus on renewables is Finnish P&P giant Stora Enso. The company's new Innovation Centre for biomaterials will seek to identify business opportunities in the renewable materials market, linking them with research and innovation centres in business and academia.
Boost for bi-products
The traditional kraft pulpmaking process uses only around 50 per cent of the tree to produce cellulose pulp, the rest is used for energy. If the wood could be used more efficiently, it would create opportunities to develop all kinds of new, potentially marketable products. One such example is lignin, a bi-product from the pulp-making process with a wide range of possible applications, which is already being produced by Stora Enso for commercial use.
In the 2000s, it was fashionable to invest in pulp mills in Uruguay and Brazil but, more recently, the trend has reversed back to Sweden and Finland. This sets the P&P segment apart from other industries that continue to invest in production facilities in developing countries. Hannu Leino explains that this is largely due to the type of fibre generated by Nordic softwood. "Pulp used for packaging and tissue needs to be strong and this strength is primarily linked to the length of the wood fibres. Nordic softwood has longer fibres than other types of wood, such as eucalyptus, which is mainly found in Latin America."
Excited about all new investments
Now, with the P&P industry in the midst of an exciting transition, Linde is ready to change alongside it, as it has a rich history of developing new applications, products and processes to support new innovations and market development. "We're excited about all the investments that are currently being made in Sweden and Finland, and look forward to expanding our products and services alongside this changing industry," says Thelaus. "Linde has a long tradition as an innovator, both on our own and in partnership with our customers. Customers approach us, asking us to support their transition and this is something we're very much looking forward to," he concludes.
Read more about our offering to the industry.
By: Isabelle Kliger
Photo: Shutterstock