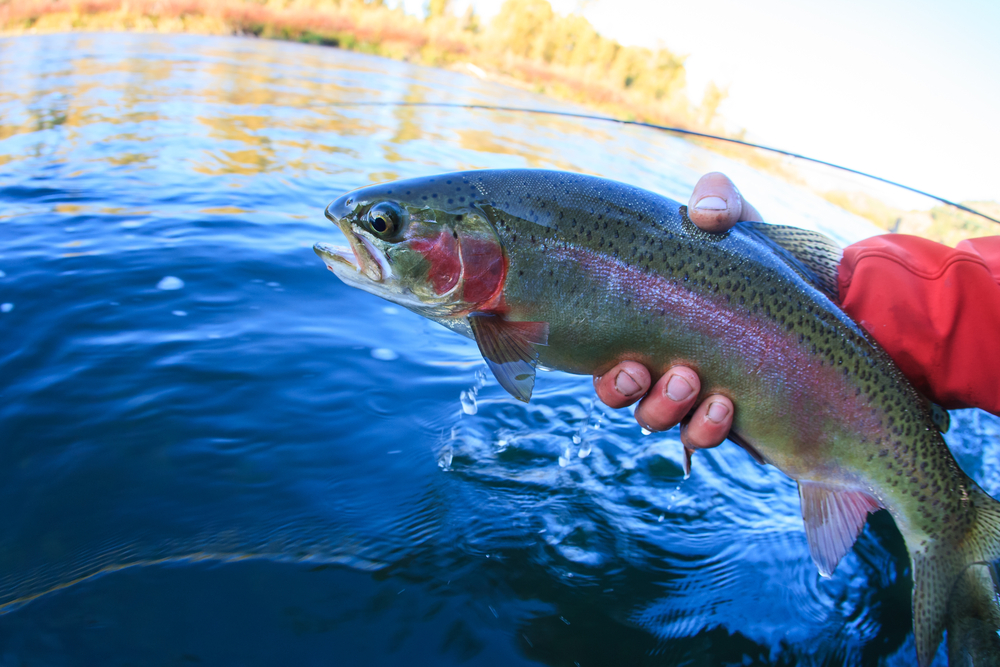 Why land-based fish farming is the more sustainable option
Fish farming is one of the fastest growing trends in food production in the world. In 2016, startups in seafood and aquaculture technology raised USD 193 million, a 271 per cent increase compared with 2014 and 2015 combined(1). And demand for aquaculture solutions is only set to keep rising as our need for non-meat-based protein continues to grow.
Until a few years ago, open-water fish farming was considered the only viable method for raising fish. At that time, the technologies required for land-based aquaculture were not sufficiently advanced or affordable to convince the market of their long-term feasibility. Fast-forward to 2019 and this is all about to change, as the industry prepares to contend with a variety of new issues.
In May this year, a sudden surge in algae killed more than eight million salmon across Norwegian open-water fish farms in only one week. Meanwhile a recent report by global investor network Farm Animal Investment Risk and Return (Fairr) warned of the risks that issues such as global heating, excessive antibiotic use, and biodiversity loss, among others, pose to the sector(2).
The key difference between fish farmed in open waters and fish farmed on land is that the latter require no antibiotics, while neither they nor their effluent come into contact with the surrounding marine environment. The same goes for the wastewater, which can be cleansed, re-used and disposed of in a sustainable manner, providing a highly effective state-of-the-art Recirculating Aquaculture System (RAS) is used.
Apart from generating minimal environmental impact, land-based fish farms even have to potential to be carbon negative. Going forward, it will be possible to collect the waste products from fish farms and use them to produce biofuels. With little investment in existing fish farms local energy can be produced at very little cost, thereby enabling fish farmers to generate additional revenue from biodiesel made from fish residue or waste.
Around the world, fish farming pioneers are blazing the trail by building closed-circuit land-based aquaculture facilities. One such example is Fifax, a Finnish aquaculture frontrunner committed to raising premium rainbow trout in a modern, innovative and sustainable manner.
Founded in Åland, Finland, in 2012, Fifax started building a land-based RAS fish farm in Storby on the western part of the island in 2014. The following year, the fish were in the tanks and deliveries to the market began in 2016.
"We believe land-based aquaculture will eventually become the only sustainable method for raising fish," says Kimmo Jalo, Fifax's Managing Director. "Our facility is based on a so-called 'ultra-RAS' – a highly effective Recirculating Aquaculture System, which allows us to clean and re-use all our water. This minimises usage and prevents any polluted water or effluent from going back into the sea."
"There's no alternative," continues Tommy Andersson, Technical Manager of Fifax. "We can't keep polluting the seas, so we have to raise fish sustainably, in closed circuits, on land."
About Fifax
Founded in Finland in 2012, Fifax is committed to raising premium rainbow trout in a modern, innovative and sustainable manner. Fifax started building its land-based RAS fish farm on western Åland in 2014, and deliveries to the market began in 2016. Once completed, the plant will employ 15 to 20 people, with a turnover of EUR 13-16 million and production amounting to more than 3,000 tonnes of fish per year. Linde has supplied the oxygen tanks and liquid oxygen to Fifax since autumn 2018 and is set to install the first SOLVOX OxyStream oxygenation system in the facility in 2019.
Text: Isabelle Kliger
Photo: Shutterstock
(1) https://agfundernews.com/a-guide-to-seafood-aquaculture-technology-startups-raise-193m-in-2016-but-more-innovation-needed.html
(2) https://www.fairr.org/article/shallow-returns-esg-issues-in-aquaculture/