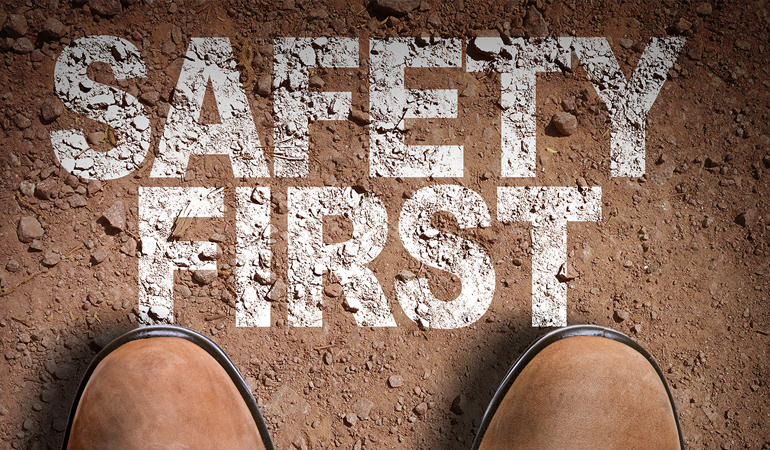 Be safe: top tips from the safety expert
Gas operations can be risky business but hazards can be minimised if the right safety behaviour is adopted. We asked Safety Engineer Magnus Olsson to share his top tips on how to handle gases safely and responsibly.
Check your documentation
The technical documentation for your gas installation contains the most crucial information about the correct use of your equipment and helps you avoid unplanned stoppages. "Knowing exactly what equipment you have, including its capacity and limitations, and what kind of operation it was made to support is the first step towards safe operation," says Magnus Olsson. Meanwhile, the maintenance documentation helps you keep a check on the whether a system is old or new, when it was given its last overhaul and when it's next likely to require maintenance.
Identify your most crucial safety components
Make a list of your top most important components and parts for ensuring safety – such as pressure regulators or alarms – and take the necessary steps to make sure they are in good working order at all times. This might include planning preventive maintenance or carrying out regular checks.
Keep an eye out for potential leaks
Identify the places or components in your facility at which leaks are most likely to occur. "Once the high risk leakage points have been identified, check them regularly, either with gas leak detection spray or by installing an alarm, and make sure the area surrounding the spot has good ventilation," says Olsson.
Talk to the team
Once this risk analysis is complete sit down with your staff and colleagues for an open discussion about ways to enhance processes or carry out continuous improvements to ensure a safer and better working environment.
Text: Isabelle Kliger, Photo: Shutterstock