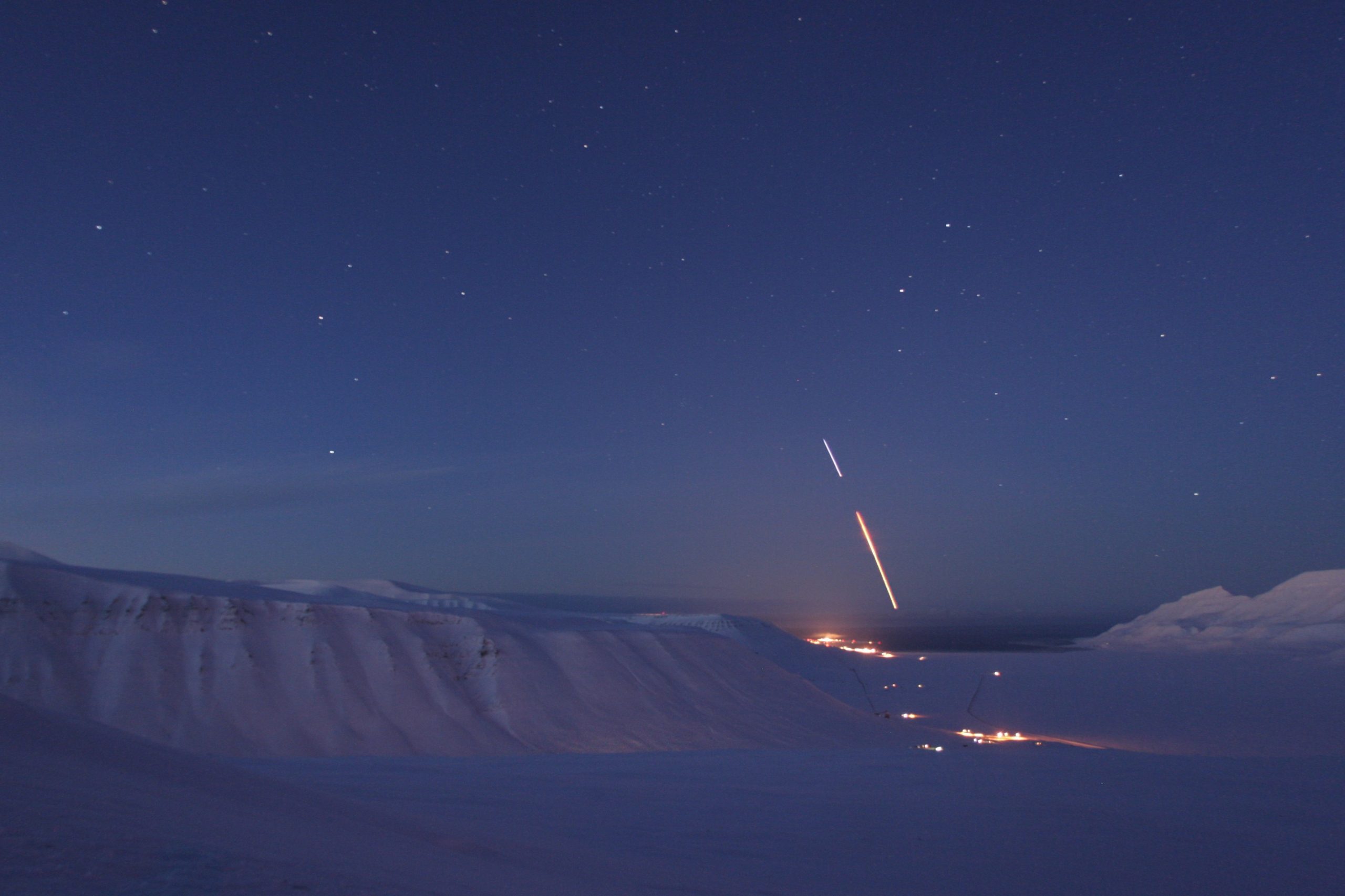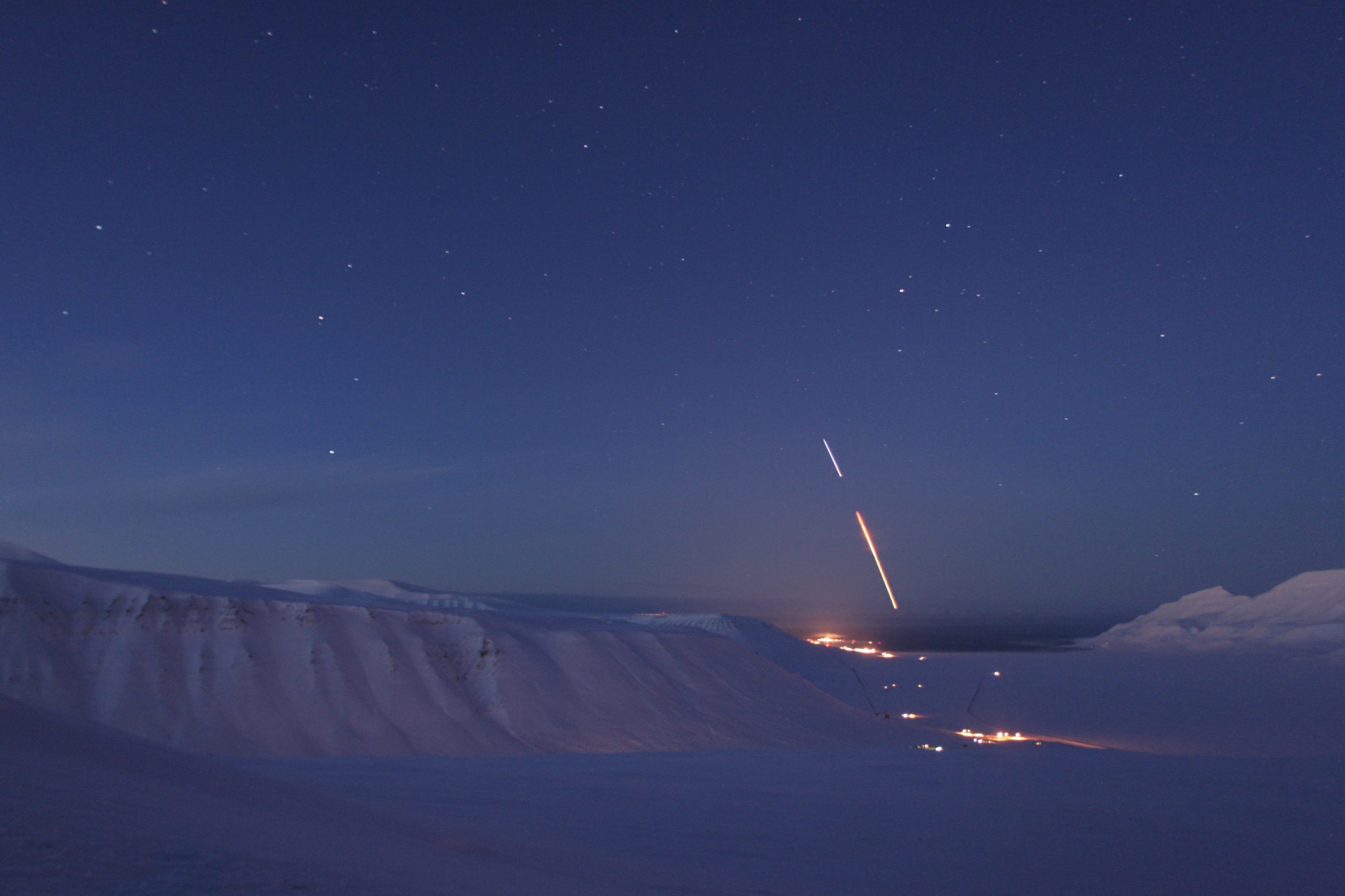 Grand Challenge Initiative – NASA and Andøya Space Center
There are a lot of exciting things happening at Andøya Space Centre at the moment. The Grand Challenge Initiative (GCI) is the largest ever research effort involving rockets, and a unique collaboration between Norway, the United States, and Japan, in which NASA and its Japanese sister organisation, JAXA, have invested several hundred million Norwegian Kroner. Norway has the world's leading experts in Northern Lights and solar activity, and is on its way to becoming a space nation.
NASA has transported 9 out of 11 rockets to Andøya and Ny Ålesund, which is the largest shipment NASA have made abroad. The research rockets will be launched under the project Grand Challenge Initiative (GCI) Cusp on Andøya, the most comprehensive scientific project NASA has been involved with. It is under the leadership of Norwegian Kolbjørn Blix at Space Systems at Andøya Space Center, as well as professor and space physicist at the University of Oslo, Jøran Moen.
The project aims to understand more about what happens when violent solar storms hit the earth. Solar storms create wonderful light shows in the sky like the Northern Lights, but they also create problems for satellites and navigation systems. If we can manage to understand the mechanisms better, we can create space warnings that can predict solar storms and their consequences. The project will also provide more understanding of how Earth's magnetic field protects us and how the atmospheres of planets work.
"There are huge details that need to be worked out with every launch. Andøya comes with the most qualified people, and the most advanced rockets", explains Kolbjørn Blix at Andøya.
The rockets are full of high-tech measuring instruments to study the mysteries of the atmosphere.
But without gas, food, and water, there could be no project
"Linde provides gas infrastructure and participates in this rocket adventure by contributing to several of the advanced technical solutions," says Øystein Aasland, Head of Process Industry and Speciality Gases at Linde. "Linde has specially designed liquid nitrogen tanks, comprehensive employee safety courses, and provides documentation of the entire process, as well as guaranteeing cleanliness and quality."
It is a logistical mission, where Linde supplies several hundred gas bottles to both Andøya and to Svalbard, which are transported by research vessels from Tromsø. Among the gases supplied are liquid nitrogen for cooling and purification of rocket instruments, so-called purging, which removes any other atmosphere so that no pollution gets into the atmosphere which could give incorrect measurements, as well as to avoid water ingress and moisture. Nitrogen is also used when the space module is connection to the space station. In addition, hydrogen and the noble gases are supplied with helium and argon. Argon has a higher purity and is used in advanced applications on rockets. Hydrogen is used in weather balloons on Andøya, where they have a hydrogen handling facility. Helium is used at Ny Ålesund.
"We are very pleased with Linde because they always deliver what they are supposed to, and they have a large and competent engineering department that helps to fulfil the special technical needs we have," says Benny Lysfjord, head of the operation department at Andøya Space Center.
Norway to become a leading space nation
Andøya Space Center has a unique location, expertise, and infrastructure that is very well suited for launching small satellites. NASA believes that Andøya has the best "rank" for the mission. There are now plans to make Andøya a European launch base for small satellites, and Andøya is very well placed in the competition.
The goal is to deliver services for satellite launches in 2021/22 with rockets in the order of 22 tonnes. Andøya is the most suitable "site".
"In recent years, satellites have become smaller, and there is further a lack of launching space for the developing small satellite market. Andøya has the best location and considerable experience, and is thus a unique place to launch satellites from. ESA also boasts of the expertise at Andøya," says Kolbjørn Blix of Space Systems at the Andøya Space Center.
The Andøya Space Center asked the government for NOK 1.3 billion to become an international launch base, in order to help make Norway a leading space nation. Norway is an active party in space activities internationally through ESA and other programs, in which Norway's high-tech companies participate.
Read more about the project, and follow developments here:
https://www.andoyaspace.no/the-grand-challenge-initiative/
Text: Ingalill Sandal
Photo: Martin Langteigen and Andøya Space Center/Trond Abrahamsen