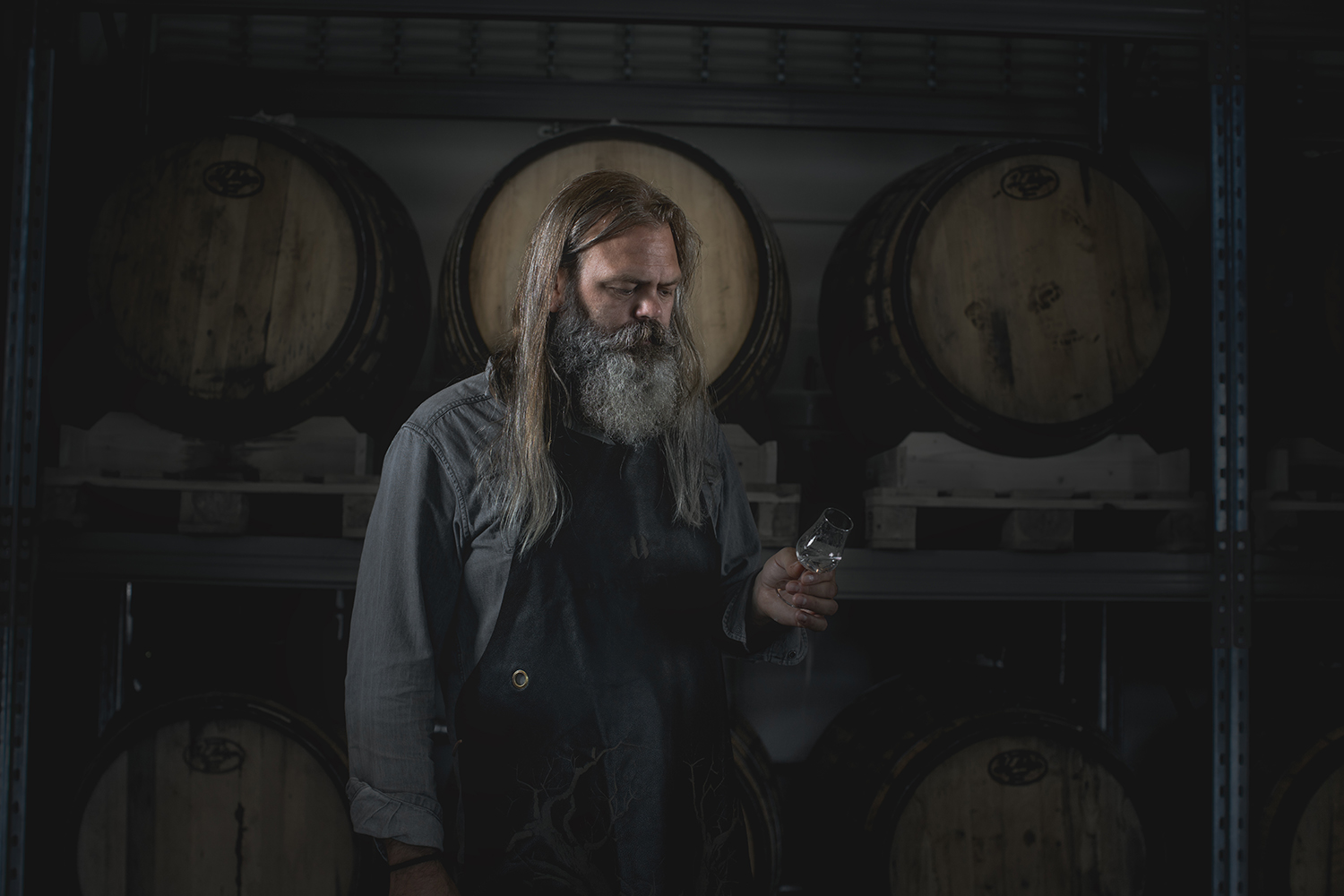 Award-winning distilling with a Nordic touch
As the Nordic countries start to relax their state monopolies on alcohol, a new generation of innovative, small-scale distilleries and breweries is springing up across the region. One example is OSS Distillery AS, a Norwegian distillery making a splash with its award-winning Bareksten Spirits.

Gas use in a distillery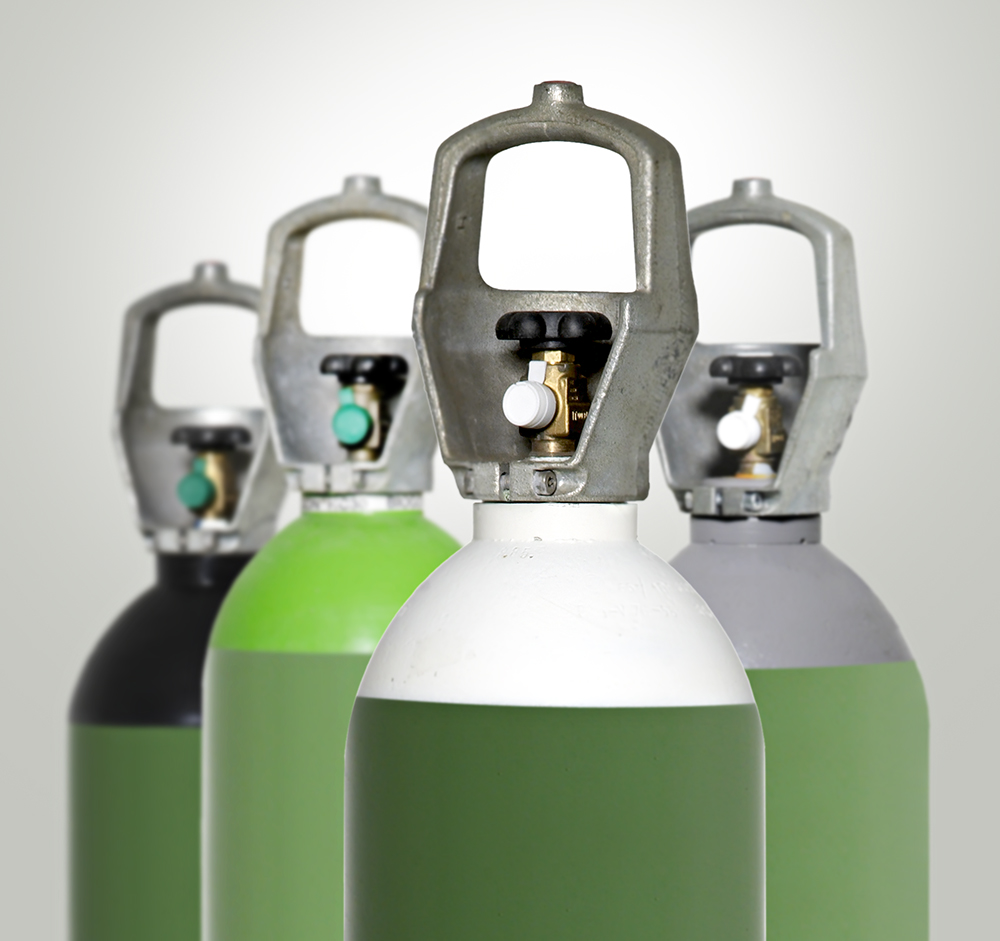 Gases are utilized throughout the production processes. BIOGON N (liquid nitrogen) is present in the storage tanks, while specialty gases are used to perform analyses in the laboratory.
Photo: AGA
Last year, Bareksten Botanical Gin, distilled by OSS Craft Distillery, burst onto the international spirits scene when it won double gold in at the World Gin Awards in San Francisco, and five additional gold medals in international spirit competitions. Three years earlier, the gin, which features "bright zesty green juniper and pine aromas layered with red berries and earthy spice…and a very smooth palate with a touch of sweet wood, cinnamon and citrus", did not exist, but these days it can be found in the shopping baskets of in-the-know gin lovers in 20 different countries.
26 different botanicals
"In 2005, when the Norwegian alcohol market first opened up, the country was home to two distilleries, but neither of them was especially good at taking advantage of the new market," says Stig Bareksten, founder and owner of OSS Craft Distillery. "I had an idea for a product, so I asked one of the distilleries to help me make it."
In 2014, Bareksten purchased the whole distillery, which had originally been a biofuel facility, and started distilling his own spirits. Today, the Bareksten range includes aquavit, whisky, vodka, fruit liqueur and, last but not least, the world-renowned Bareksten Botanical Gin.
"I wanted to define the essence of Norwegian gin, using the fantastic raw materials from our nature," says Bareksten, adding that Bareksten Botanical Gin contains 26 different botanicals, 19 of which are locally sourced. They include wild berry, lingonberry, blueberry, rhubarb, elderflower and rosehip, to name just a few.
New style of distilling
Bareksten says his company is part of the new Nordic micro-distillery movement, in which a number of micro-distilleries are creating a reputation for a new style of distilling.
"Here in Scandinavia, we're using smaller stills and local botanicals to create a richer gin with more flavor that reflects the Scandinavian taste palette," he says.
Bareksten Botanical Gin is distilled like a traditional London Dry Gin, using single shot distillation with added water. However, Bareksten also uses a modern method, adding citric orange and lime, as well as rhubarb, mint and flower aromas, via a vapor head. The botanicals are steeped in low alcohol content to optimize the richness of their flavors. During the distillation, the richness from the berries is transferred into the still, giving the gin a different mouthfeel from that of traditional gin.
"Gin needs to be dry and bitter. If you get that balance right, it's a good gin."
Stig Bareksten
A complex gin like this is not developed overnight, but in Bareksten's case, a lot of it was actually created in the nighttime.
"I'm a night owl so the first stage in my product development process usually takes place in the middle of the night in my kitchen" admits Bareksten, explaining that he can typically be found at his kitchen table in the early hours of the morning, distilling and trying out single botanicals – many of which he forages or farms himself.
"I try to make use of all the produce I have around me. Whenever I think something could have a good aroma, I distill it separately to find out what defines its character, before figuring out how it might fit into the recipe," he continues.
Once a suitable ingredient has been identified, it is transferred to the OSS Craft Distillery lab, where it is analyzed, scaled up and, eventually, included in a full-scale trial distillation.
"To date, I have completed around 250 distillations. Five to ten of those progressed to the full-scale, 600-liter trial distillery phase, and, in the end, what we have is one successful global brand," Stig Bareksten concludes.
Text: Isabelle Kliger
Photo: KIND
Cocktail: Endeless Summer
4 parts Barkesten Botanical Gin
1.5 parts sugar syrup
3 parts lemon juice
1,5 parts fresh orange juice
2 parts elderflower liqueur
Shake with ice, strain into chilled coupe and garnish with lemon zest.
More recipes are available here