At the forefront of sustainable food production
The current climate debate focuses on new ways of feeding the world's growing population without harming the environment. But for Linde Gas (former AGA), meeting this challenge has been a priority for more than a century. Today, the Linde Innovation Center in Ålesund, Norway is at the forefront of sustainable food production, supplying both technology and necessary gases.
Norwegian expertise in aquaculture is renown around the world. The Linde Innovation Center for Aquaculture and Water treatment in Ålesund is the result of 25 years of research and development.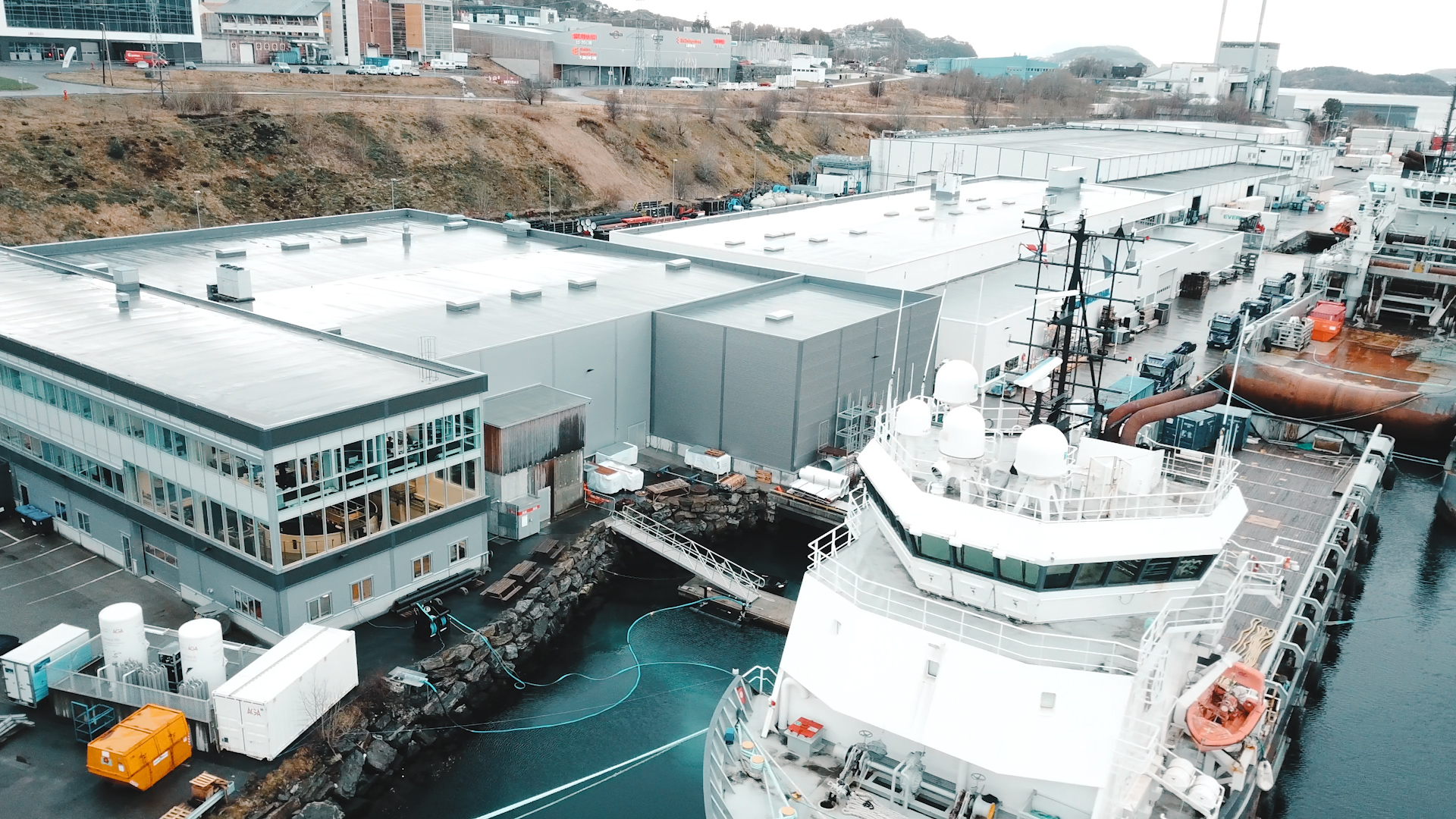 "We opened the Innovation Center in 2012 because we wanted to be part of the development towards sustainable food production", says Tore-Jakob Reite, site manager for the Linde research facility.
With wild catch fishery production relatively static since the late 1980s, aquaculture has been responsible for the continuing growth in fish supplies for human consumption. At the center in Ålesund, researchers are developing new technologies to help fish farmers meet increasing demand while at the same time reducing the pressure fish-farming can put on the environment.
Learn more about how we are at the forefront at sustainable food production.
"We have a growing population but less than five percent of the food produced in the world comes from the ocean. More and more proteins will be produced in the ocean through aquaculture and we want to be part of this development," says Tore-Jakob Reite.
Watch the film about the Linde Innovation Center.
According to the Food and Agriculture Organization of the United Nations (FAO), the fisheries and aquaculture sector is crucial for meeting the FAO's goal of a world without hunger and malnutrition. To meet this goal, the Norwegian Ministry of Fisheries and Coastal Affairs has adopted a range of policies to promote technologies that can solve the environmental and acreage challenges facing the aquaculture sector.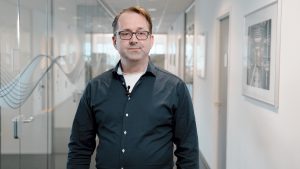 "In recent years, we've put a lot of work into responding to new and rising demands from the Norwegian fish farming industry. Different producers need different applications and we work very hard to adapt our solutions to customers' needs."
Per Tore Lauvstad, Application Engineer and Sales Manager at the Linde Innovation Centre.
The aim is to be a key player in the development of sustainable aquaculture by developing cutting-edge oxygenation technologies that are as energy efficient as possible.
"Today we are able to simulate any water condition that fish farmers might experience in their own farms," says John Bertil Aakernes, Senior Development Engineer at the Linde Innovation Centre.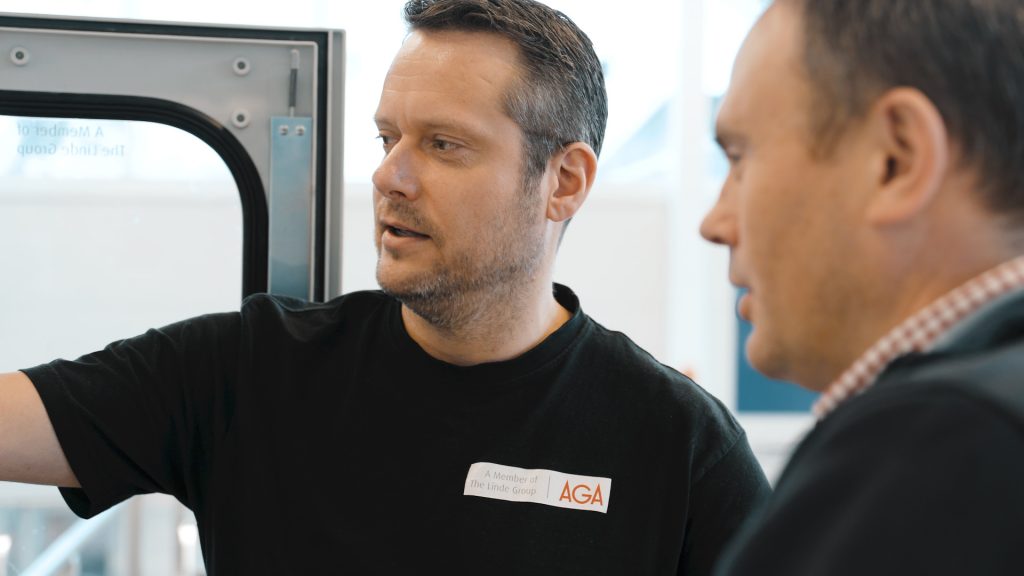 John Bertil Aakernes (to the left) and Tore-Jakob Reite.
Read more exiting articles on fish farming.
Text, photo & film: Tale