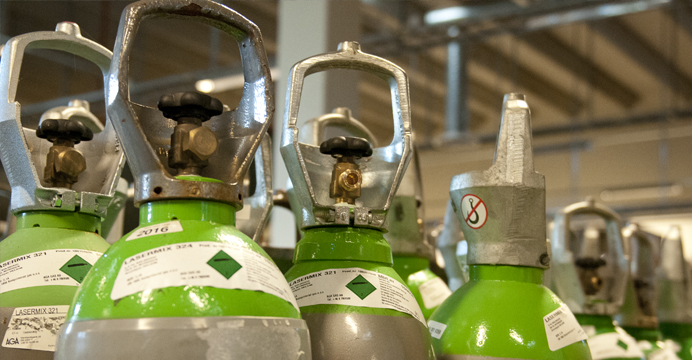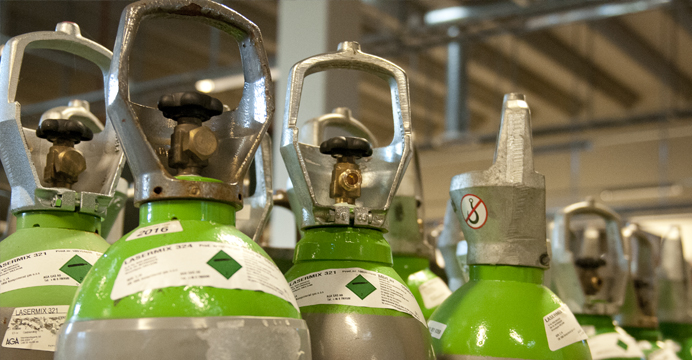 Linde: leading industrial gas digitalization
Drawing on more than a century of innovation in the Nordic region, Linde continues to lead the way as the industrial gas industry adapts to the promise of digitalization.
Linde's tradition of industry leadership and innovation continues with its early and aggressive adoption of automation and digitalization.
In the Nordics, one of the first steps in Linde's digitalization journey took place back in 1995 in the town of Riihimäki, in southern Finland with what became Linde's first automated gas cylinder filling site. The facility was truly cutting edge – and ahead of its time. The World Wide Web was still in its infancy, and technology and investment limitations prevented scaling up Riihimäki's advanced automation solution elsewhere.
Automation milestones: Riihimäki and Enköping
Linde's journey toward full automation continued as technology caught up with the company's ambitions. In 2015, the Riihimäki filling plant benefited from a €8.5 million overhaul. It was outfitted with the latest robotic technology to become the world's first fully-automated filling station for industrial gases.
"The renewal of Riihimäki was a major milestone in our adoption of digitalization. It became the model that inspired us to look even harder at how digitalization could be incorporated in other facilities and business areas," says Pauli Toiviainen, Sales Director, Finland.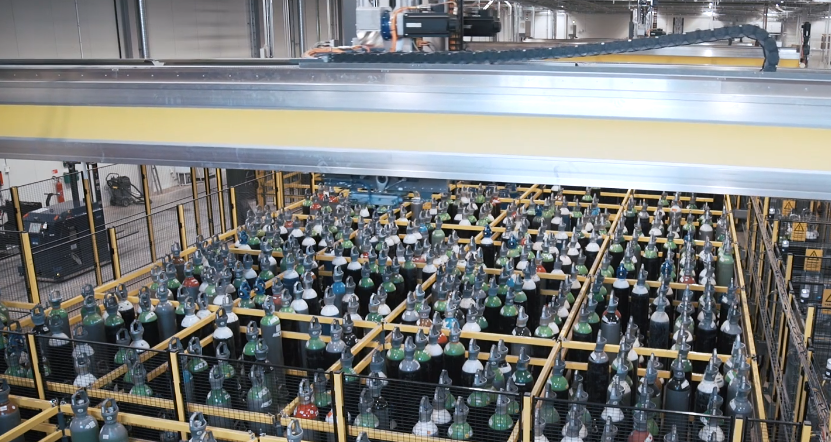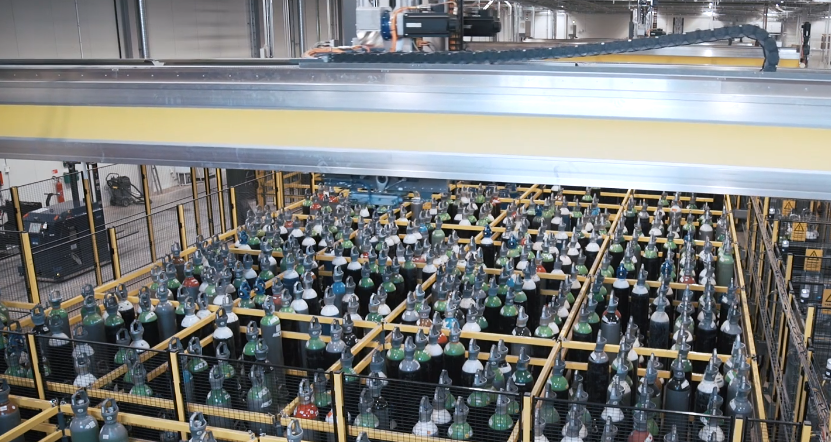 Perhaps no other site embodies Linde's digitalization ambitions better than its new fully automated filling plant in Enköping in central Sweden. The entire process at Enköping is automated – from sorting to filling, storing, and selection.
Self-driving vehicles place cylinders in locks where they are automatically sorted according to gas and destination. Robots lift cylinders into automated filling carousels before being picked up again by the self-driving vehicles.
Thanks to a €40 million investment, Linde was able to consolidate operations from six sites into one, resulting in a facility that can process an astonishing 1.8 million cylinders a year.
"Enköping really is a game changer when it comes to delivery capability, process intelligence, and safety. Here we can really see the tangible benefits of automation and further digitalization that allow us to analyse, track, and predict deliveries in a way we've never done before," says Tobias Vikberg, Head of Cylinder Operations, Sweden.
E-commerce and digital apps for industrial gas
In addition to scaling up automation at various production and refilling facilities, Linde has also launched an advanced e-commerce platform and several self-service concepts like the propane vending machines and Linde Gas 24/7. Together with related apps these solutions facilitate convenient and secure transactions, bringing the benefits of digitalization closer to its customers.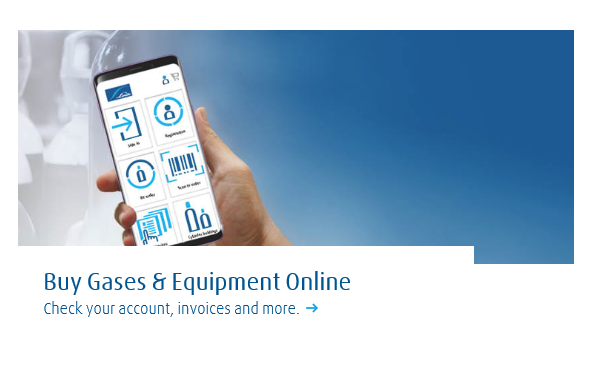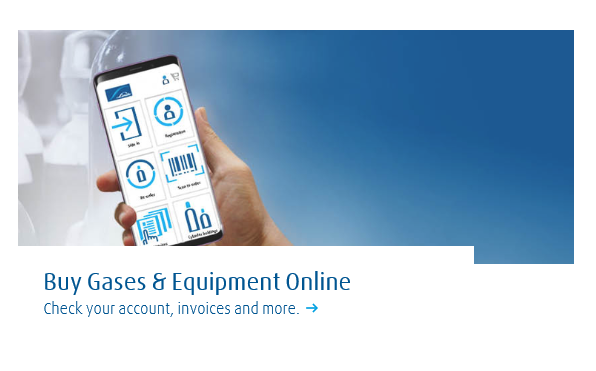 Buying industrial gases from Linde's web shop is now similar to shopping on Amazon, making it convenient for customers but also helping Linde learn more about purchasing habits so the company can better anticipate customer needs.
And several hundreds of propane vending machines have been rolled out across the region allowing private consumers to exchange propane cylinders 24 hours a day, 7 days a week.
Linde has in parallel expanded the self-service concept to Linde Gas 24/7, an solution that gives customers access to exchange or purchase cylinders anytime they want. All handled by a simple but secure app.
"These solutions are all about customer convenience. We want to make being a Linde customer as easy as possible," says Olof Källgren, Executive Director Sales and Market Region Europe North.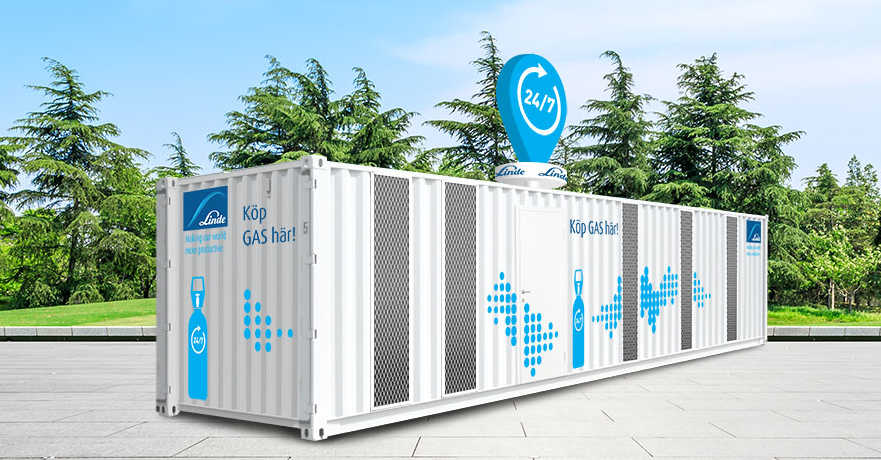 But Linde's digitalization journey doesn't stop with helping supply customers with industrial gases. The company is also using new technology to help customers use Linde gases more efficiently and effectively.
Smart welding using the cloud
With AVANTO – a cloud-based welding-intelligence service and app – Linde has spawned a digital revolution in welding. By retrofitting existing welding machines with an AVANTO smart connector customers can capture, monitor, and analyse every step of their welding operation in the cloud. Automating and digitizing quality control, auditing, and other processes saves customers both time and money.
The company's newest LIV IQ intelligent oxygen cylinders for the healthcare industry, for example, feature valves that monitor and adjust flow rates, benefiting nurses and patients. And Linde's ground-breaking DIVA valve can measure and transmit content, flow, and location information.
"It's only a matter of time until all gas cylinders are 'smart' and connected, and able to provide both us and customers with intelligence that boosts efficiency and lowers costs".
"We plan to keep innovating. I am confident Linde will maintain its reputation as digitalization champions among our industry peers," says Olof Källgren.
Text: David Landes
Watch the film about our amazing history: www.linde-gas.se/en/linde