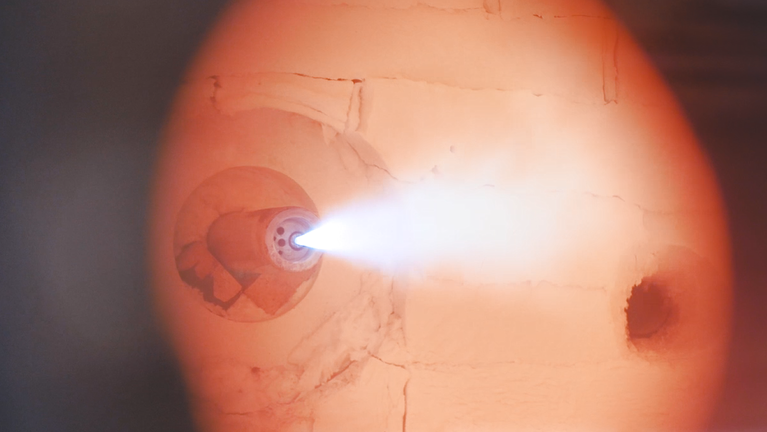 Advancing CO2-free combustion
The Linde Combustion Technology Center allows Linde to work together with leading steelmakers to help advance CO2-free combustion. Together, they are finding ways to reduce emissions by testing emissions-free fuels like clean hydrogen in the cutting-edge combustion lab near Stockholm.
Nestled among the many nondescript buildings of a sprawling industrial park in Älvsjö, just south of Stockholm, lies a large warehouse-looking structure that's having a huge impact on global emissions.
The building in question is the Linde Combustion Technology Center. And inside sits a special combustion furnace where Linde customers, primarily from the Swedish steel industry, are invited to learn how different heating processes affect their materials.
"What we have here is a quite a unique cooperation with the steelmakers in Sweden," explains David Muren, Linde's Director of R&D Metals and Combustion EMEA.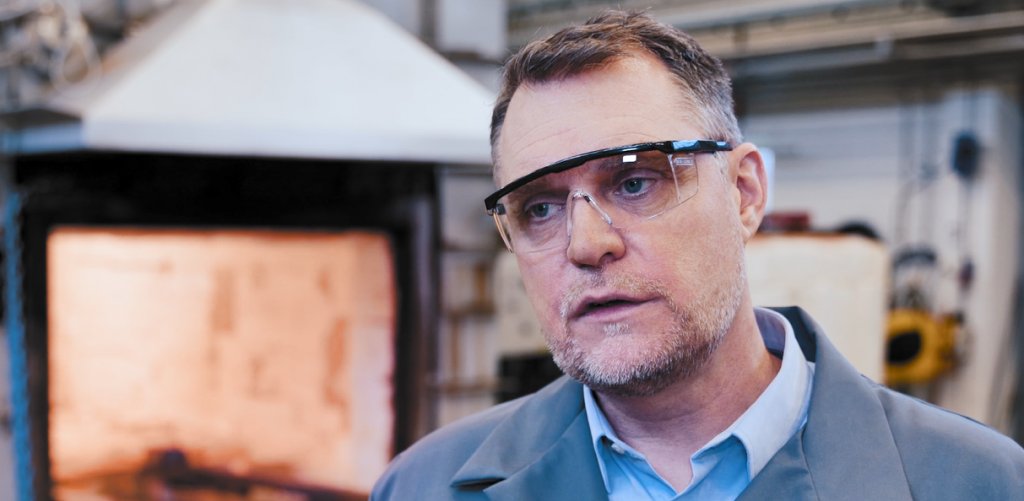 Sustainable development and CO2-free combustion
Commonly referred to as the "combustion lab", Linde's state-of-the-art facility draws on decades of history and experience and has long been part of advancing sustainability.
The lab itself originated in the 1980s on the island of Lidingö, a suburb on the other side of the Swedish capital.
"At that time, we were focused on burner development," explains Muren, who has been with Linde for nearly three decades.
In the lab's early days, Muren and his colleagues primarily ran tests to develop more efficient burners that lowered fuel consumption and emissions. Linde's REBOX flameless oxyfuel burners, for example, were tested and developed at the combustion lab. By combusting pure oxygen rather than air, the technology reduces CO2 (carbon dioxide) emissions and cuts fuel use by up to 50 percent.
In 2012 the lab moved from Lidingö to Älvsjö and shifted from burner development to serving as a combustion demonstration site that catered to customers from the Swedish steel industry.
"Now we use the facility to demonstrate what happens when our technologies and fuels are used in our customers' heating process," says Muren.
A focus on hydrogen
The centerpiece of the Combustion Technology Center is a large furnace roughly the size of a single-car garage. The inside is equipped with several burners which heat the furnace to temperatures as high as 1,400C.
"The really unique part is that we charge material our customer's steel materials, different grades that they would choose into this furnace, and we compare running it with a normal fuel like propane or natural gas, and then also with hydrogen," he explains.
Swedish steelmakers have had an increased focus on hydrogen as the industry has ramped up efforts to reduce emissions and make production more sustainable.
"Greenhouse gases such as CO2 are a major concern right now," explains Per Sellerholm, Head of Metallurgy Applications, Linde Region Europe North.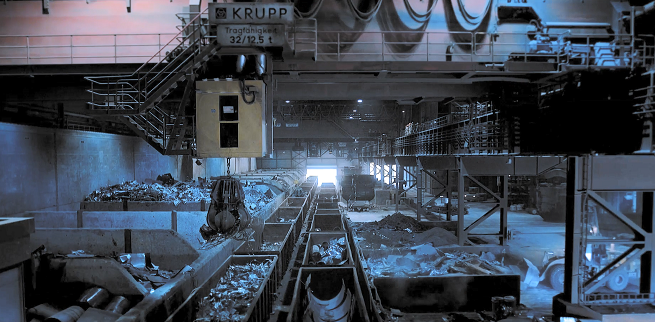 Taking carbon out of the equation
Over the last decade, steelmakers in Sweden have generated an average of 5,900 thousand tonnes of CO2 equivalents – roughly one-third of Sweden's overall CO2 emissions, according to figures from the country's Environmental Protection Agency. 
"We want to work together with our customers and help them find new applications that can reduce greenhouse gas emissions at the customers' sites," he adds.
The hydrogen fuel being tested in Älvsjö is generated by separating water into hydrogen and oxygen using electrolysis. And when hydrogen combusts, it reacts with the air with steam as the only by-product.
In Sweden, most electricity is produced through renewable processes such as hydropower, resulting in CO2-free electricity. Thus, shifting to "green" hydrogen has the potential to eliminate use of fossil fuels as well as emissions generated by the combustion process, resulting in CO2-free combustion.
"Hydrogen combustion can benefit the planet and sustainability by completely taking carbon out of the equation," Muren explains
"Since the electricity is CO2-free, we have a completely CO2-free fuel."
But implementing the change CO2-free combustion within complex processes at a steel plant that could bring huge sustainability benefits is no simple undertaking. So even if the sustainability benefits of a new technology may be substantial, steelmakers need to be sure thosyoe benefits won't result in reduced productivity or product quality.
'An important hurdle to cross'
That's why Linde's combustion lab is so vital to helping steelmakers move forward with implementing sustainable solutions and advancing CO2-free combustion.
"The importance of this place is that we can test ideas we have – both customer ideas and our own ideas – before we go out to big, full-scale production," says Sellerholm.
"You can evaluate the process, improve the process, and ultimately show that it works before taking the next step."
And so far, the test results from Älvsjö have been encouraging.
"There's been very little change compared to what they do today, which is kind of what we were hoping for," Muren says of the combustion lab's recent tests comparing hydrogen to traditional fossil fuels.
"It's an important hurdle to cross."
CO2-free combustion within reach
Muren is quick to add, however, that Linde customers from Sweden's tight-knit steel industry deserve a lot of credit for making the lab's operations a success.
Click here to read more about Linde's hydrogen test with Ovako
"Since comparatively, the Swedish steel industry is smaller, there is a tradition of working closely together," he explains.
"They have been very willing to provide their time and input and feedback to our technology."
And it appears CO2-free combustion may not be as far off as many expected, with Muren forecasting installations at customer sites taking place within the next year.
And after nearly three decades working with an industry that has long struggled to lower emissions, the significance of possibly going "down to zero" isn't lost on Muren.
"For me personally, this is a great journey to be in," he says.
"We're talking about a completely CO2-free cycle. And that opens up huge possibilities for a hydrogen future in industrial heating applications and beyond."
Text: David Landes
Read news about Linde and Ovako's hydrogen test in the Hofors mill: https://www.gasworld.com/linde-and-ovako-heat-steel-with-hydrogen/2018969.article