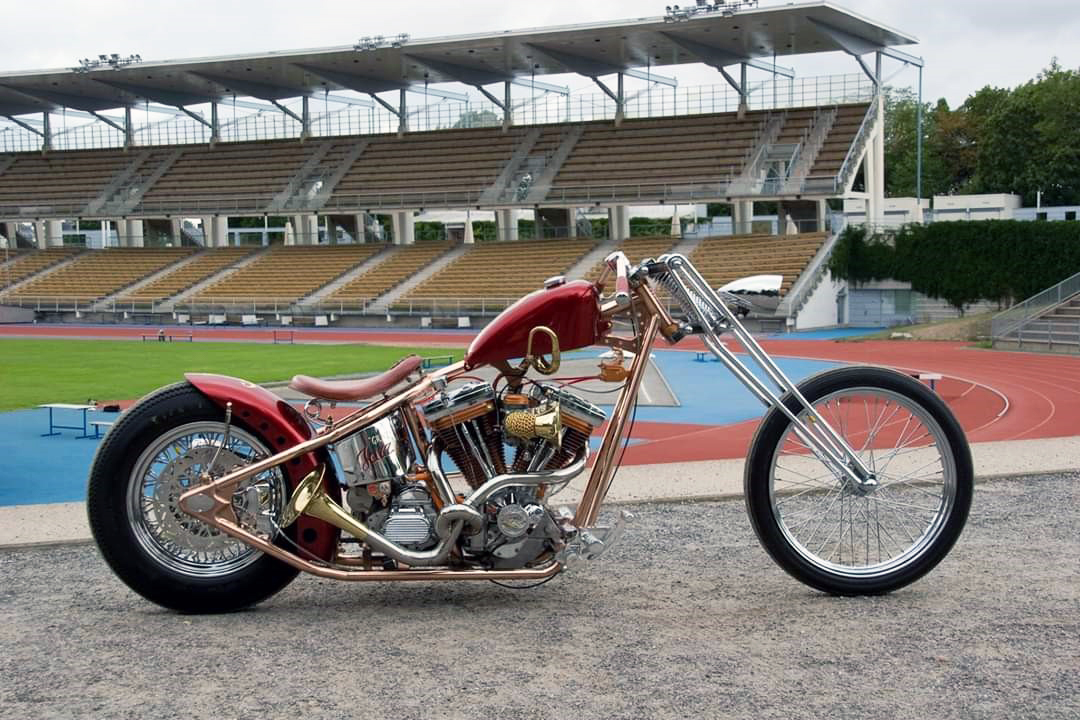 A trombone as a motorcycle exhaust pipe
Musician, welder, and motorcycle lover Jyrki Hannila has combined his unique mix of passions in unexpected ways. The result may be coming to a museum near you.
Unusual things are taking shape in Jyrki Hannila's garage in Lapua, a small town in eastern Finland. Like a motorcycle with an exhaust pipe made from a Chinese slide trombone.
"The main objective and inspiration behind my hobby of building is to invent something unique. I don't want to copy others – I'd rather create something never previously made," explains Jyrki.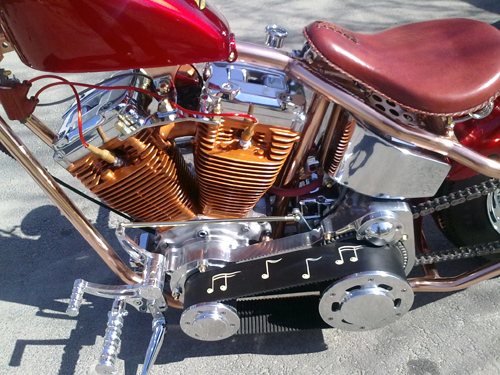 The idea for the creation that's becomes known as the "Crazy Jazz" motorcycle actually came from something of a detour related to one of Jyrki's other hobbies: music. An accomplished trumpeter, Jyrki wanted to expand his musical horizons. He set his sights on acquiring another instrument to try out: a slide trombone.
Too many trombones
"The notes of the trumpet are made using three valves. Playing the Chinese trombone that I bought would have required a great deal of practice, as you have to find the notes by sliding," he explains.
"After a while, a friend of mine offered to sell me a trombone based on valve technology at a reasonable price."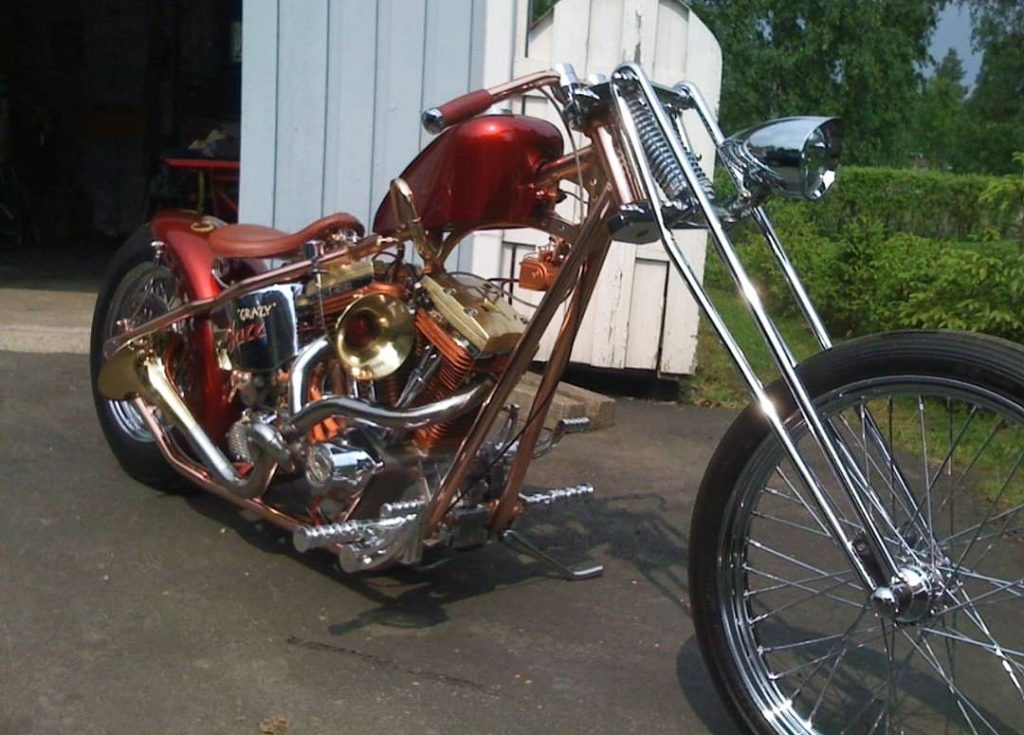 And just like that, the hobby trumpeter suddenly found himself with a surplus of trombones, prompting Jyrki to contemplate what he should do with the Chinese trombone.
"It occurred to me that it could make a very unusual exhaust pipe," he recalls. "So, I decided to build a motorcycle with a musical theme."
Jyrki then spent the following winter toiling in his garage, putting together what was shaping up to be a rather unusual vehicle. There's no way to know exactly how many hours he dedicated to the project. But there were plenty.
An experienced welder
"As the work progressed, new ideas and thoughts kept coming. Thinking about these ideas and thoughts also took time," he says.
Jyrki built his Crazy Jazz machine with his own hands, assembling spare parts and specially-ordered components, including the wheels and front end. The work also involved welding together the frame and fuel tank by TIG welding using Linde's MISON* Ar gas.
MISON® shielding gases are a unique series of shielding gases from Linde, developed to protect both the welder and the weld. Ozone (O3) is a highly toxic gas, which can pose serious health risks. MISON reduces harmful ozone in the welder's breathing area during gas arc welding.
Fortunately, Jyrki is no stranger to welding work, as he once worked as high-pressure welder at the Kvaerner Power plant in Lapua. He is aware that the quality and safety of the welding gas is very important, also providing good work and cleanliness.
These days, Jyrki works as an application sales specialist in the WELDONOVA® process support* team in Linde, where he also keeps his welding skills fresh by pursuing his own ideas – like the Crazy Jazz motorcycle.
'Strong and good-looking'
In doing the work, Jyrki uses equipment from a friend's company, Kemppi's MinarcMig Adaptive and MasterTig MLS 2300 ACDC.
"The welding seams should meet strength requirements but also be good-looking. These machines are excellently suited to this type of work," he explains.
And the Crazy Jazz motorcycle isn't the only motorcycle he's built. In his garage, you'll also find an exhibition Chopper and a traditional bike for actual motorcycling.
Following its completion, Jyrki's Chinese trombone outfitted Crazy Jazz motorcycle has been shown at several exhibitions during 2019. Visitors have showed accolades on the motorcycle as a great example of someone who was inspired by a unique idea and put in the hard work required to make it a reality.
*WELDONOVA® process support is the name given to Linde's welding specialists who work closely with customers, helping to improve their welding, heating and cutting processes through the introduction of new state-of-the-art technologies and better ways of working.